Figures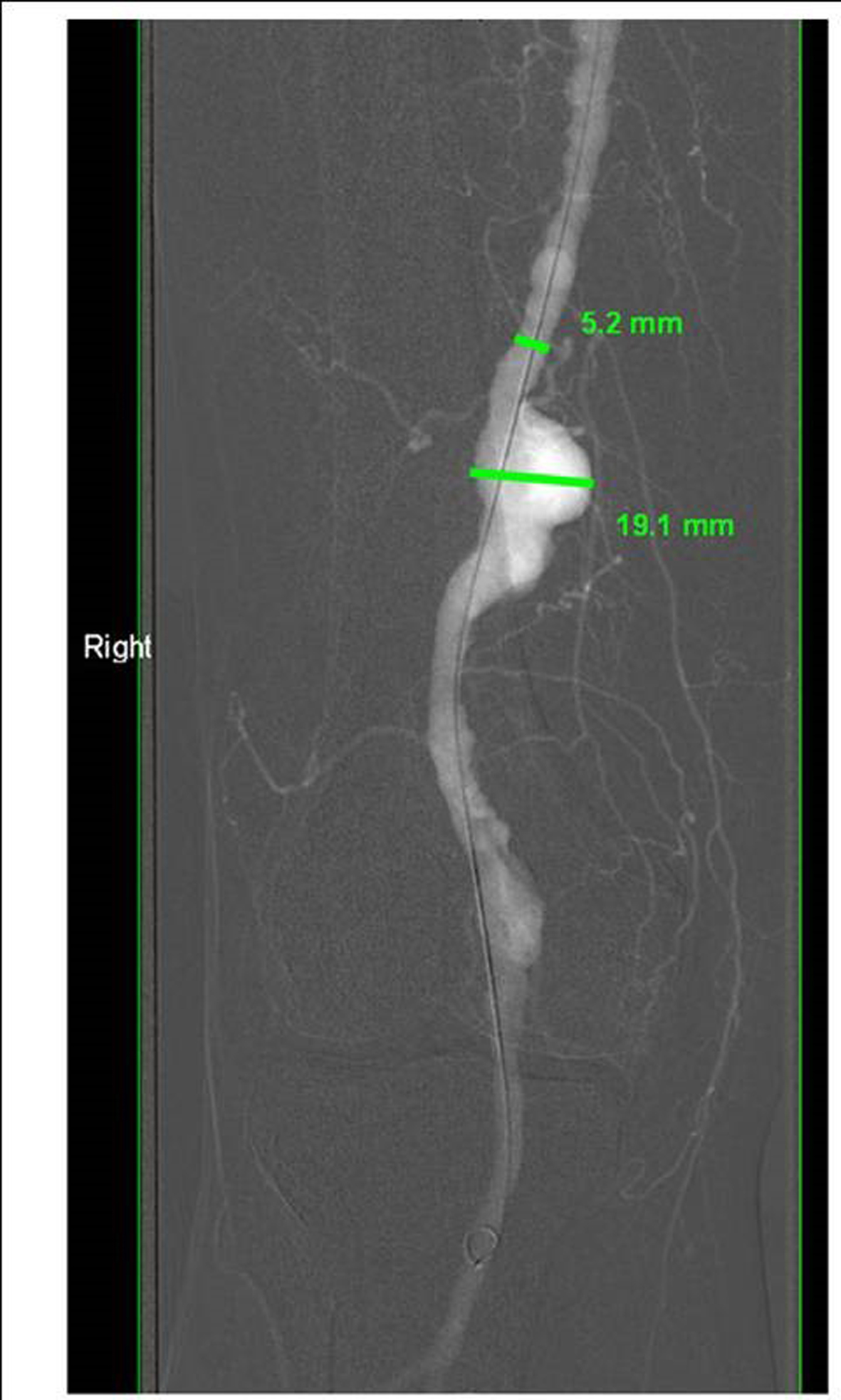 Figure 1. Angiogram showing right politeal aneurysm.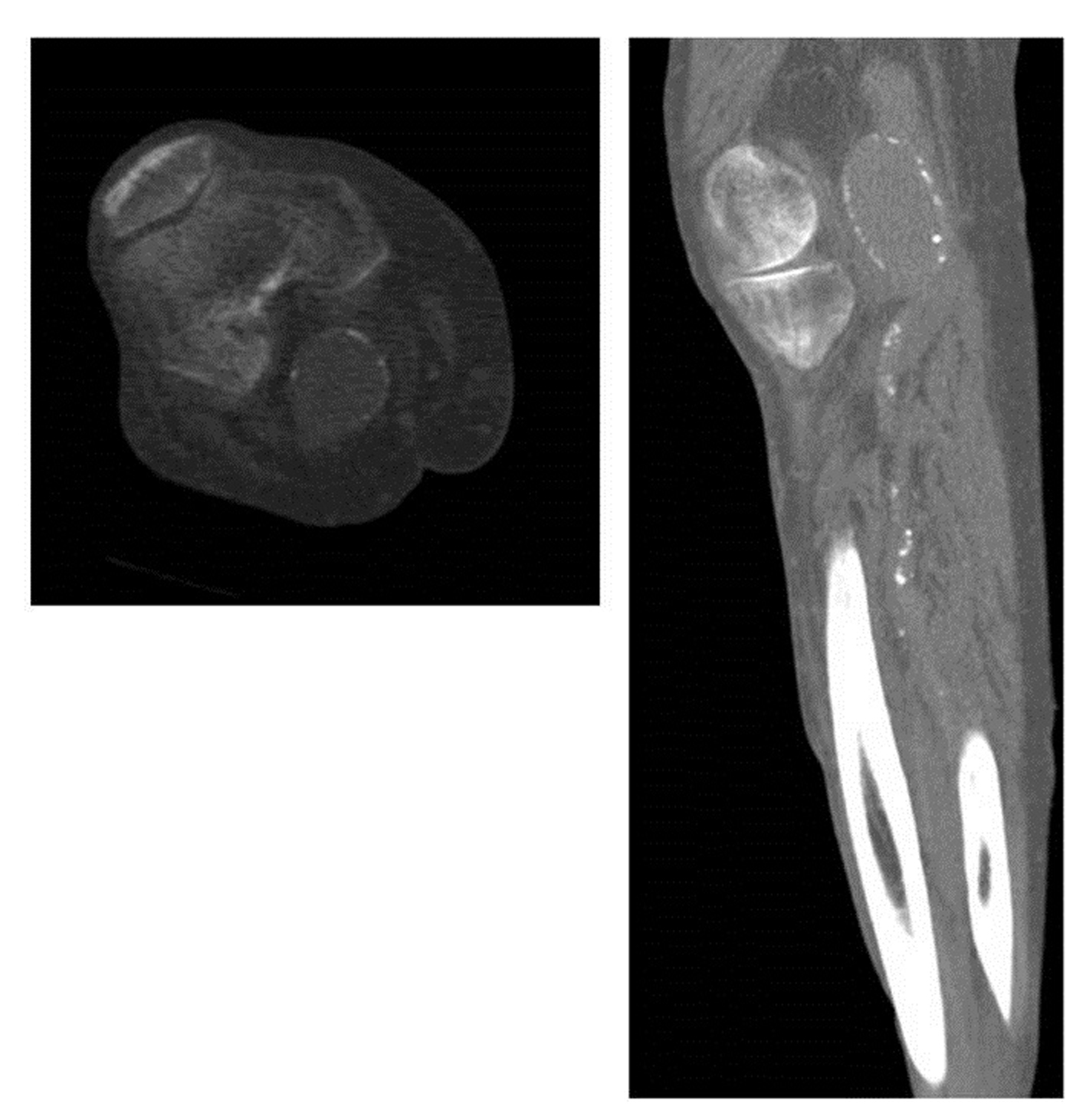 Figure 2. Representative images of CT of the leg with intravenous contrast showing a politeal aneurysm in the transverse (above) and coronal (right) views.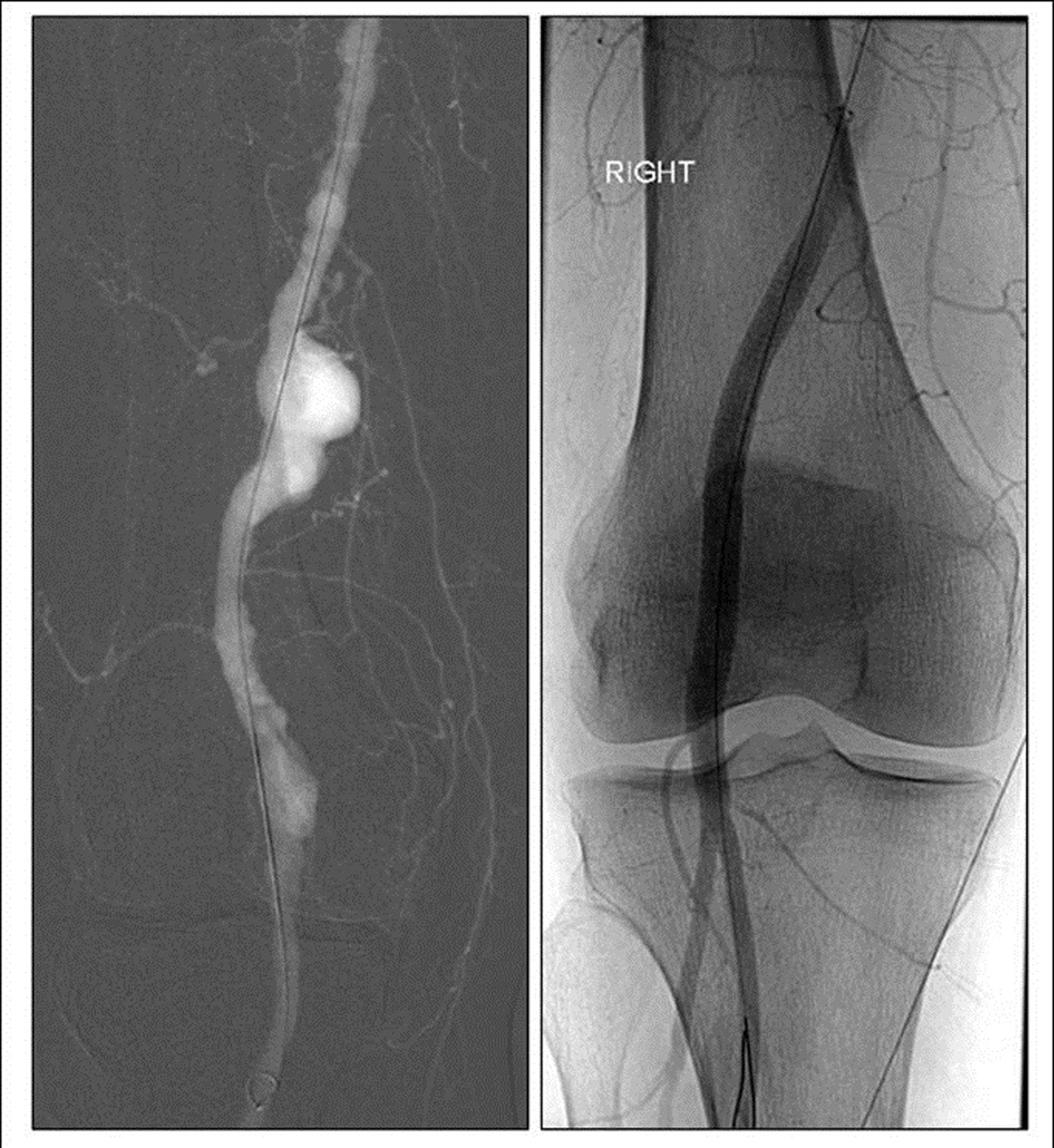 Figure 3. Angiographic image of a politeal aneurysm before (left) and after (right) endovascular exclusion with a flexible stent.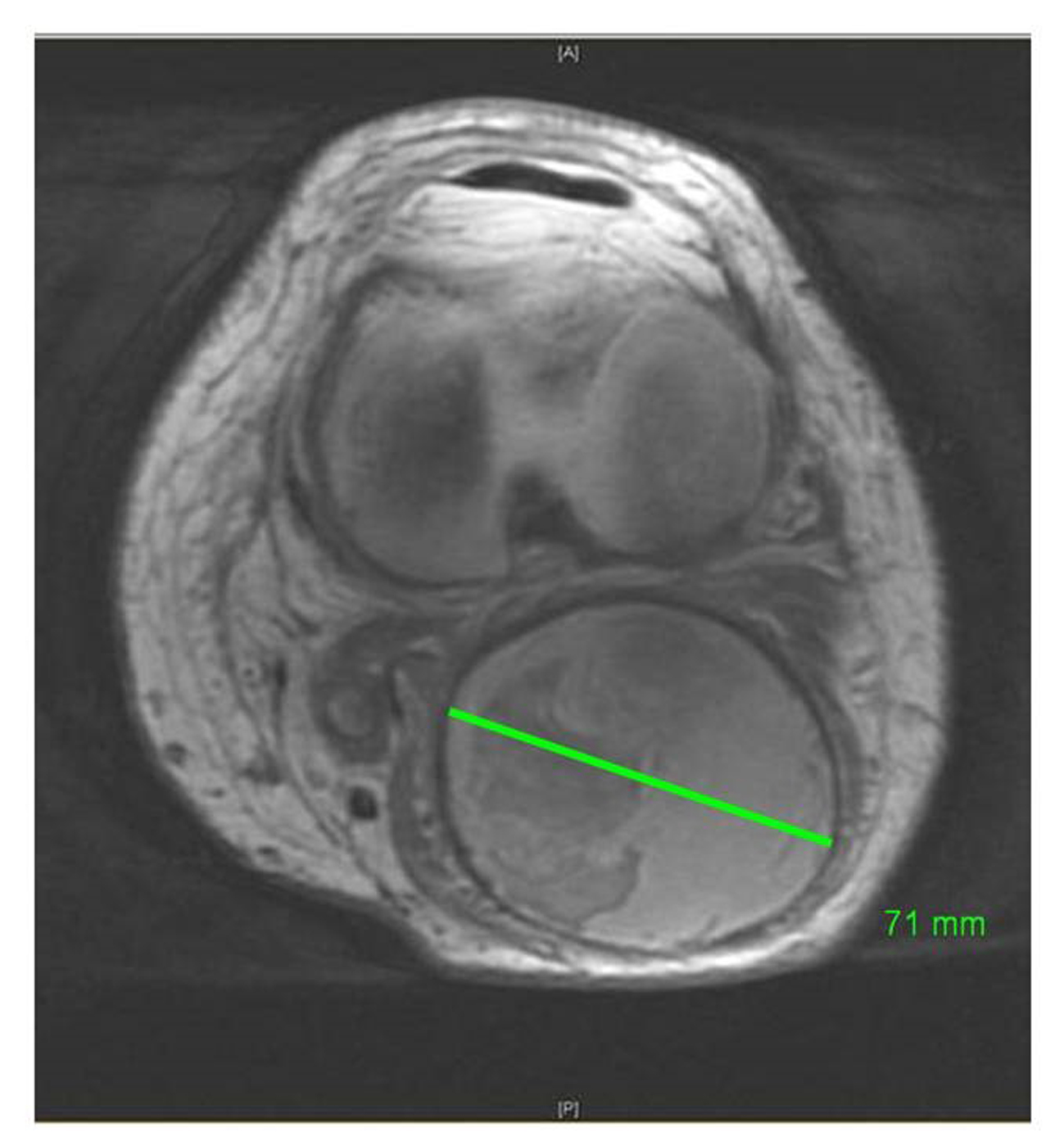 Figure 4. Representative image of MRI of right knee shows a surgically excluded 7 cm politeal aneurysm causing pain and mass effect.