Figures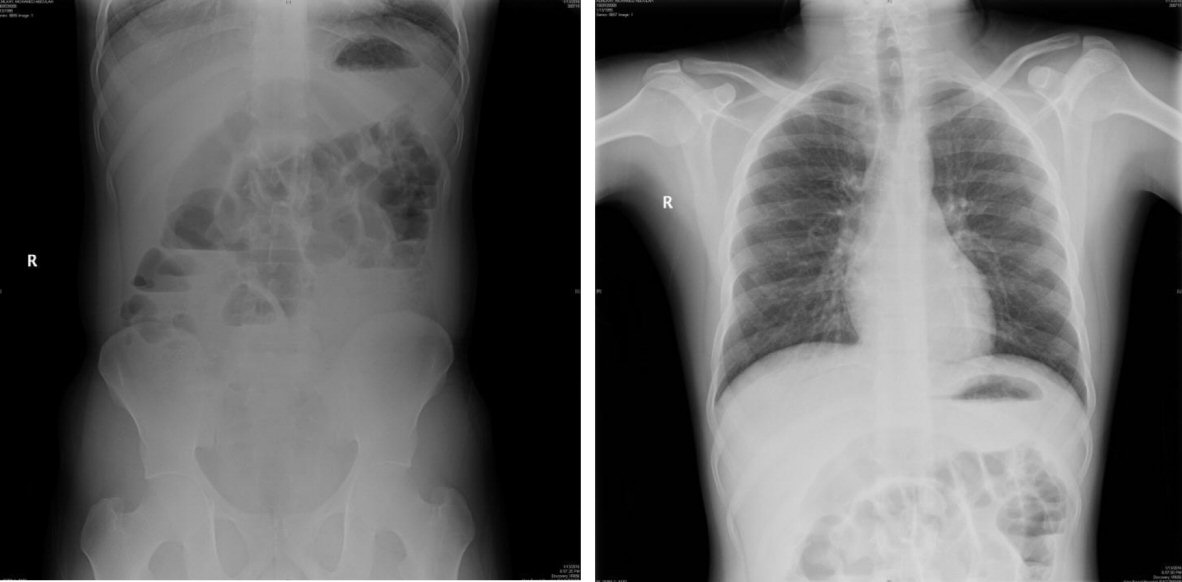 Figure 1. Upright abdominal X-ray (left) and chest X-ray (right) showed no air under diaphragm and distended bowel with multiple air fluid level.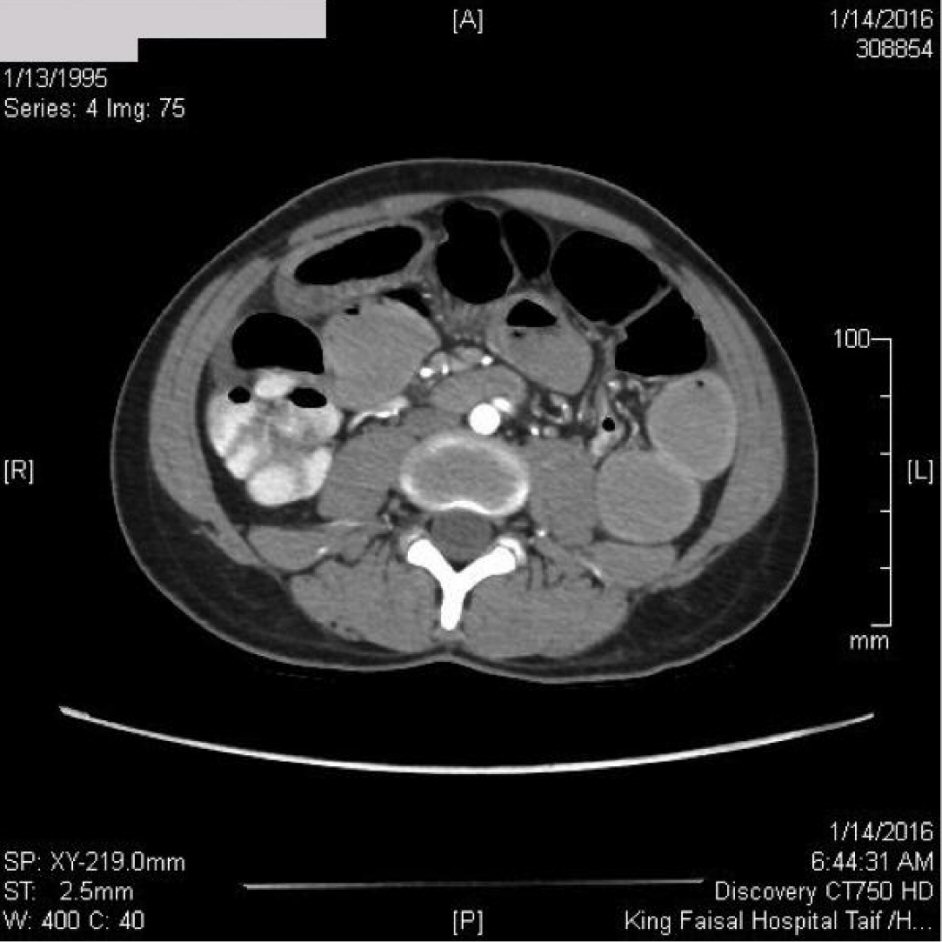 Figure 2. CT of abdomen with oral contrast showed a distended small and large bowel, no mass, and no transition zone.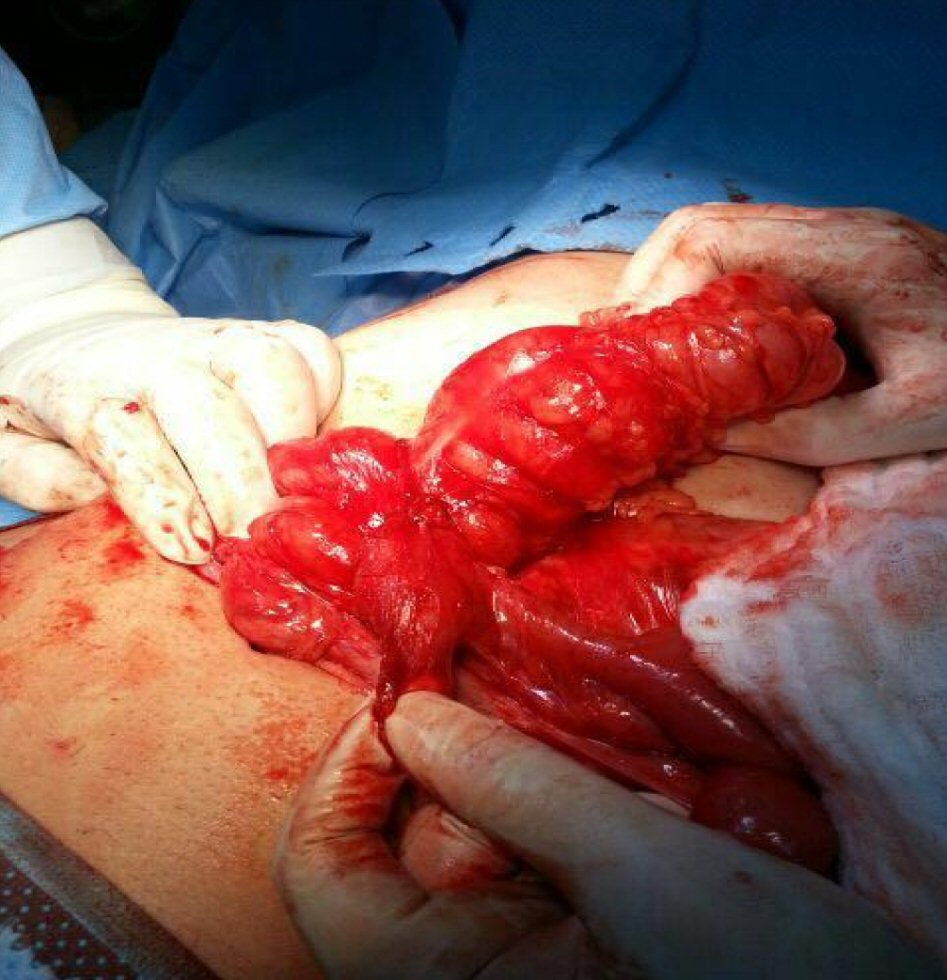 Figure 3. Intraoperative photograph showed the 50 cm mass and 2 cm narrow base, amalgamated and adhesive ileum and ascending colon that making the obstruction.