Figures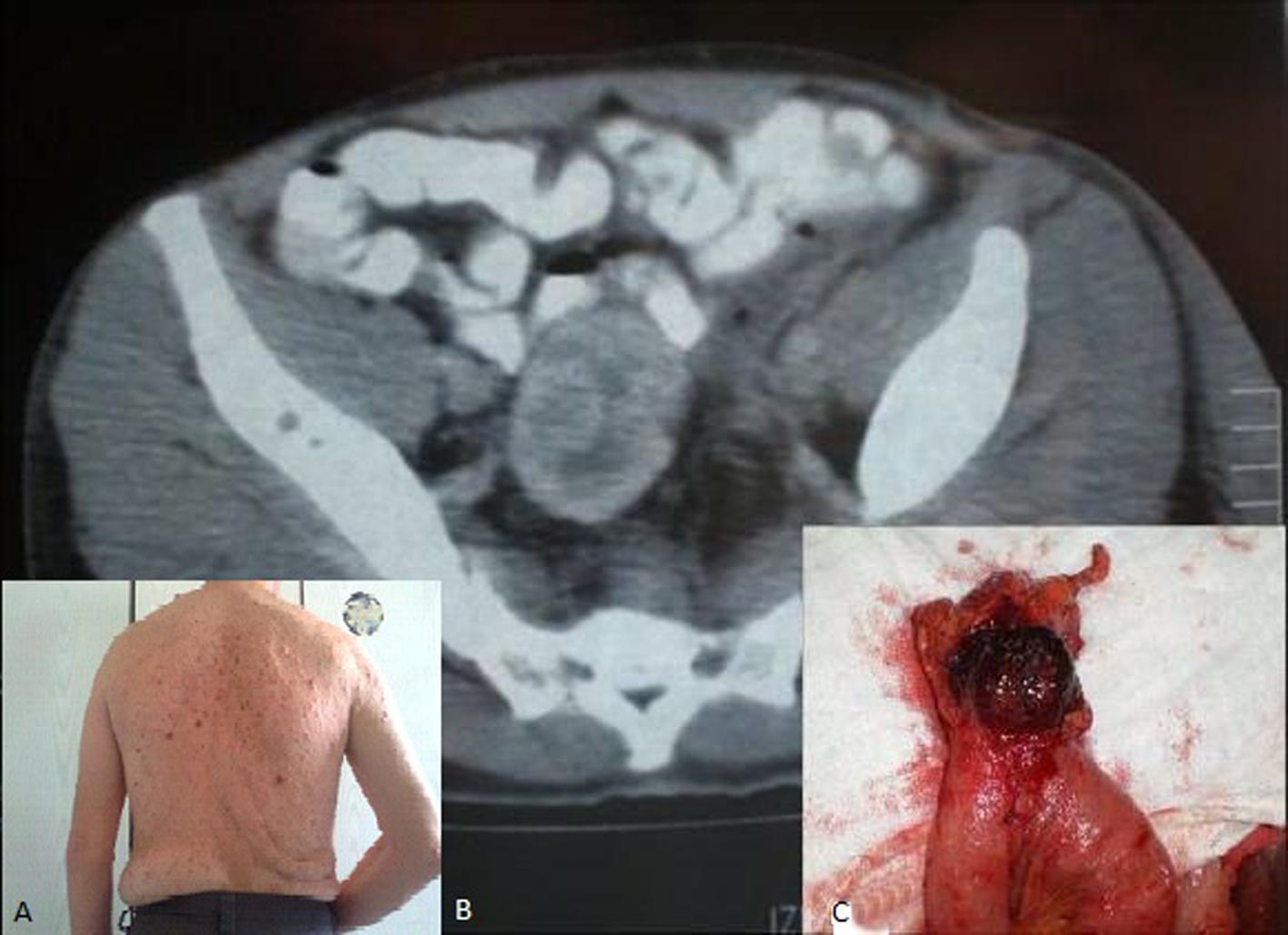 Figure 1. Neurofibromas and café-au-lait spots affecting the trunk (A). Axial CT examination of the pelvis showed an ovoid, exophytic inhomogeneously mass showing necrosis and haemorrhage, arising from the small bowel (B). The resected segment of the jejunum shows haemorrhagic solid mass measuring up to 5.3 x 3.5 x 3.5 cm (C).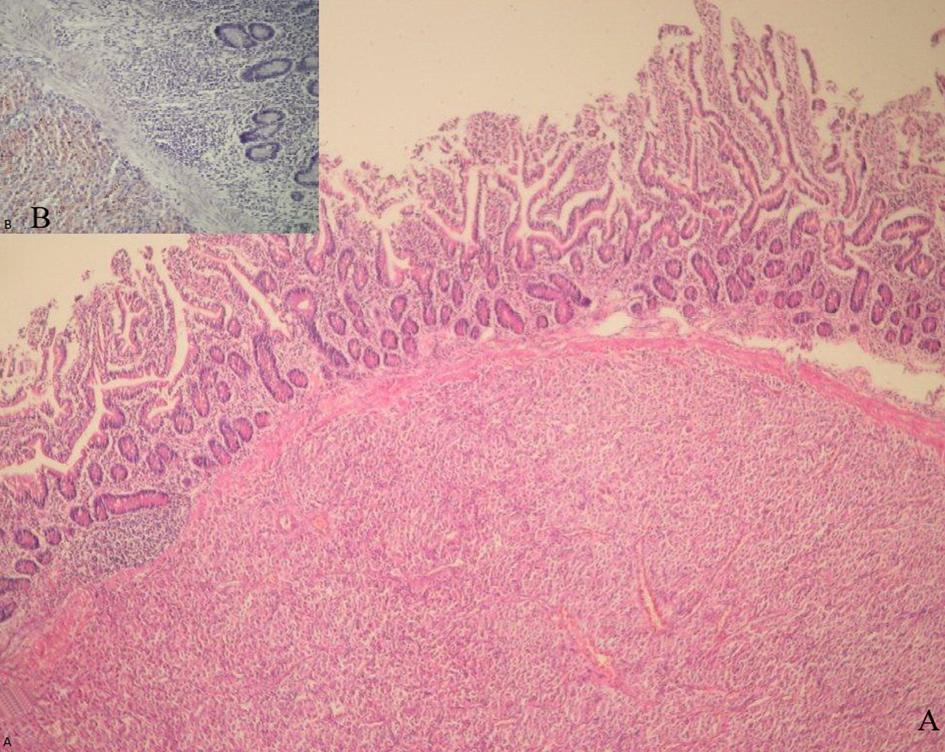 Figure 2. Histopathologic appearence of the tumor cells were showed submucosal growth of the tumor, leaving the surface epithelium intact (100 x, HE) (A). Immunohistochemical staining for CD117 showing strongly expressed in a diffuse pattern (200 x) (B).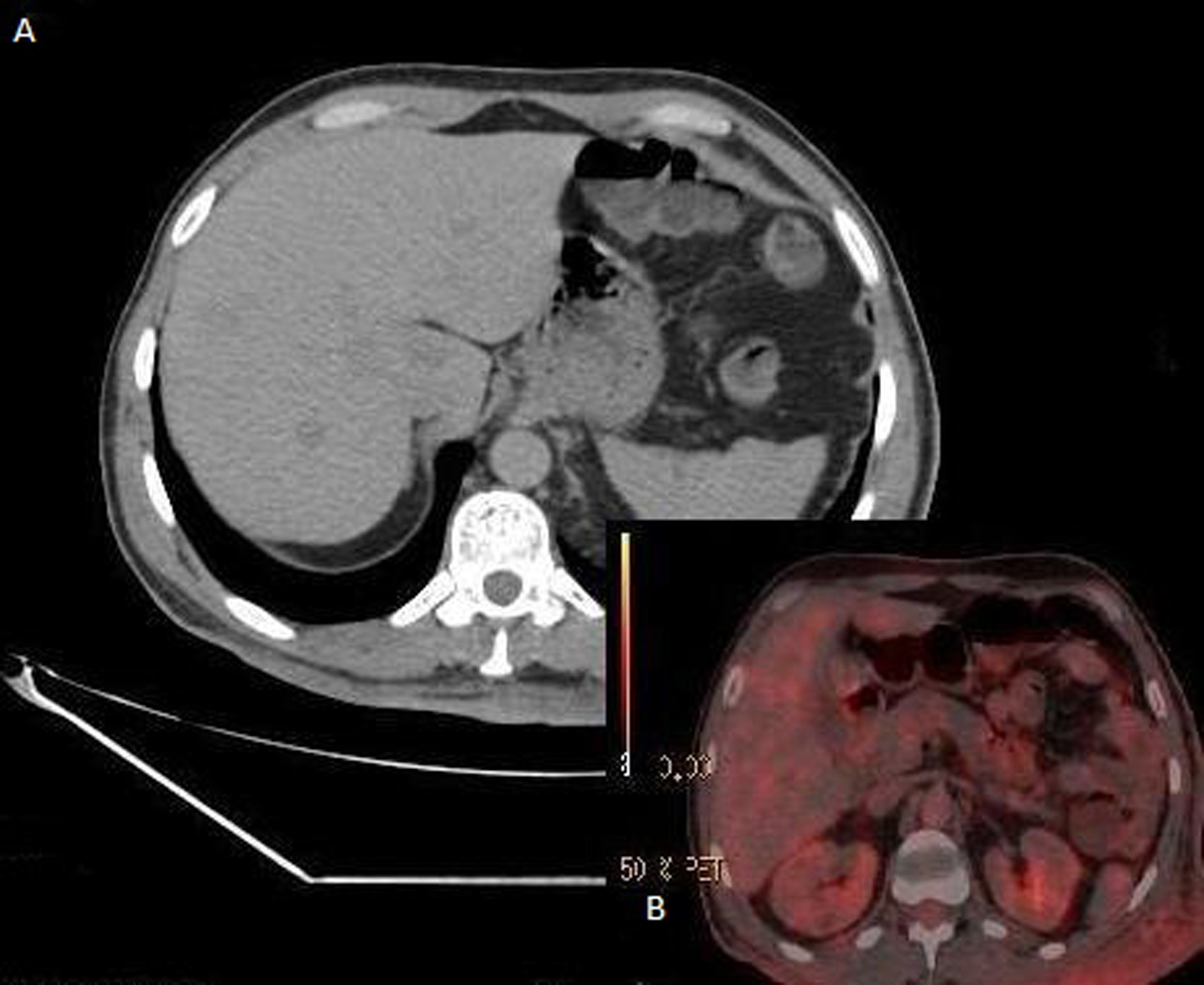 Figure 3. CT scan of the liver was showed visible regression of the lesion at the segment 8 and disappearance of the other lesions (A). PET scan was showed no hypermetabolic activity in all the masses on the 5-month follow up period (B).