Figures

Figure 1. CT of the abdomen and pelvis with contrast showing a complex fluid collection with air in the right renal fossa (red arrows) extending into the subcutaneous tissues of the back. CT: computed tomography.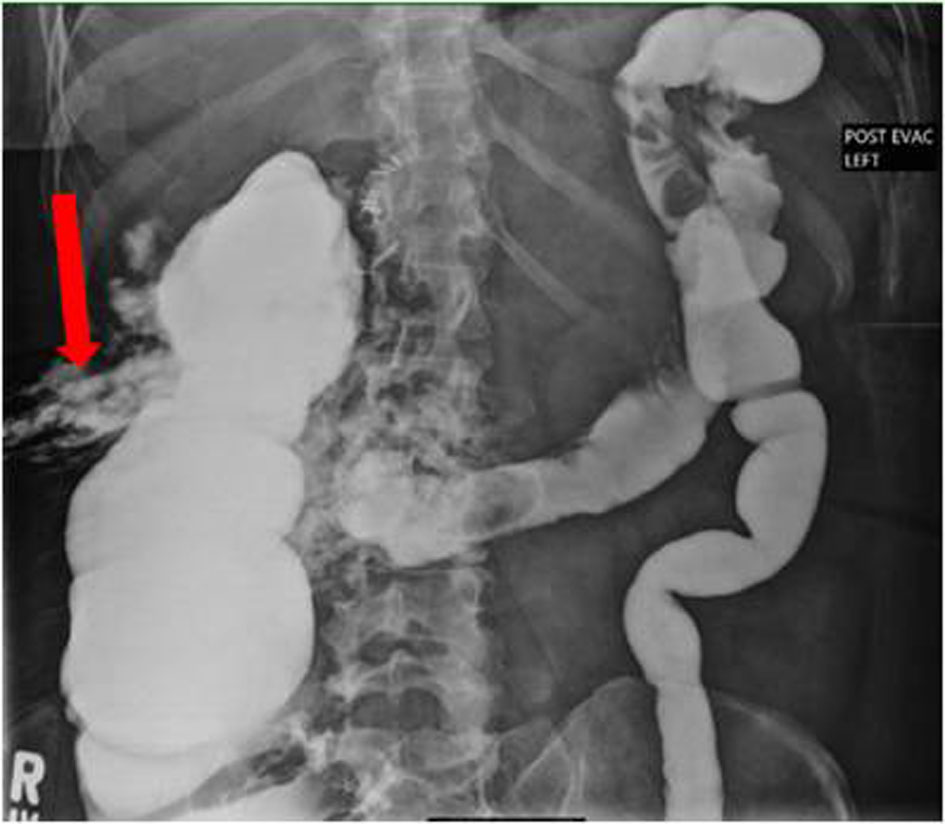 Figure 2. Gastrograffin enema showing colonic perforation with contrast extravasation (arrow) from the hepatic flexure.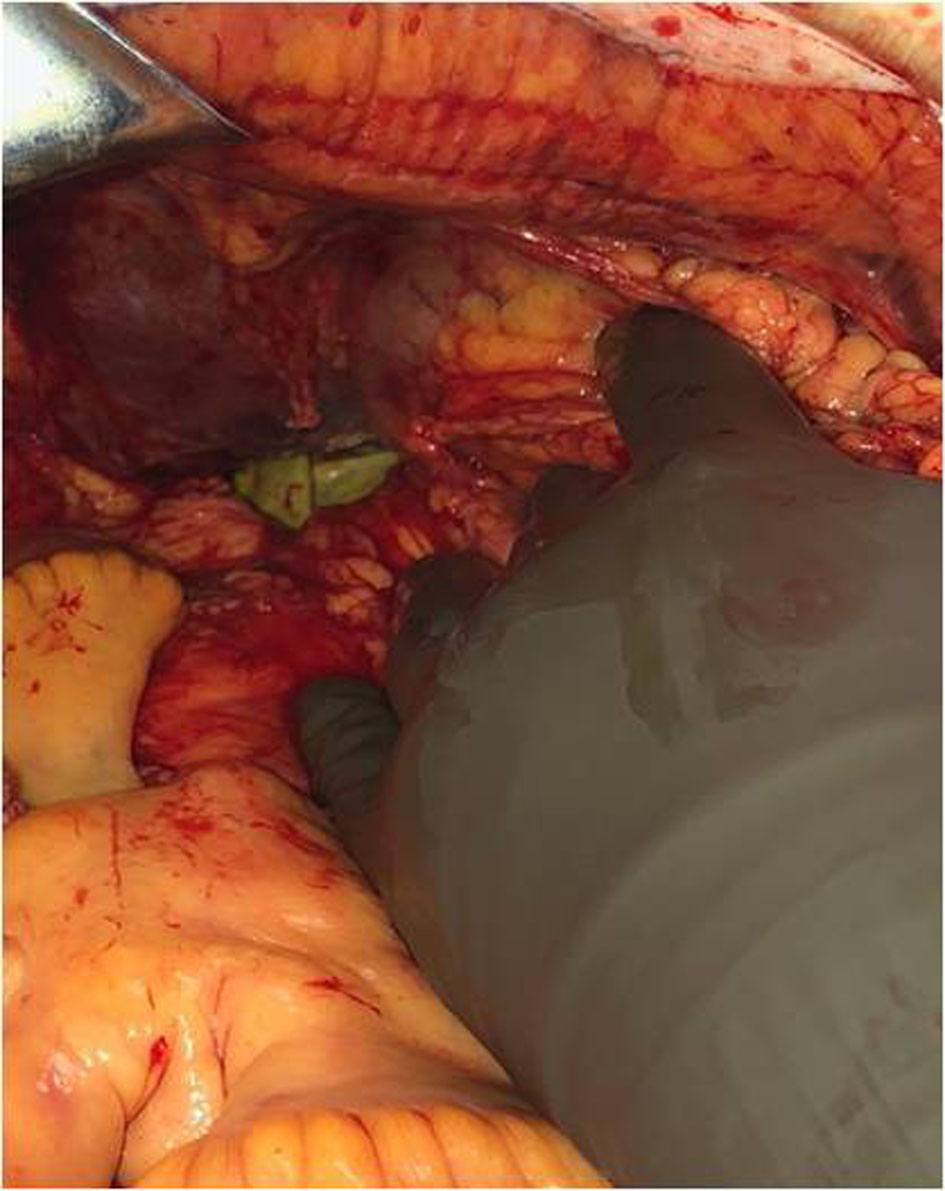 Figure 3. Penrose drain attached to left rectus abdominus flap for coverage of right renal fossa.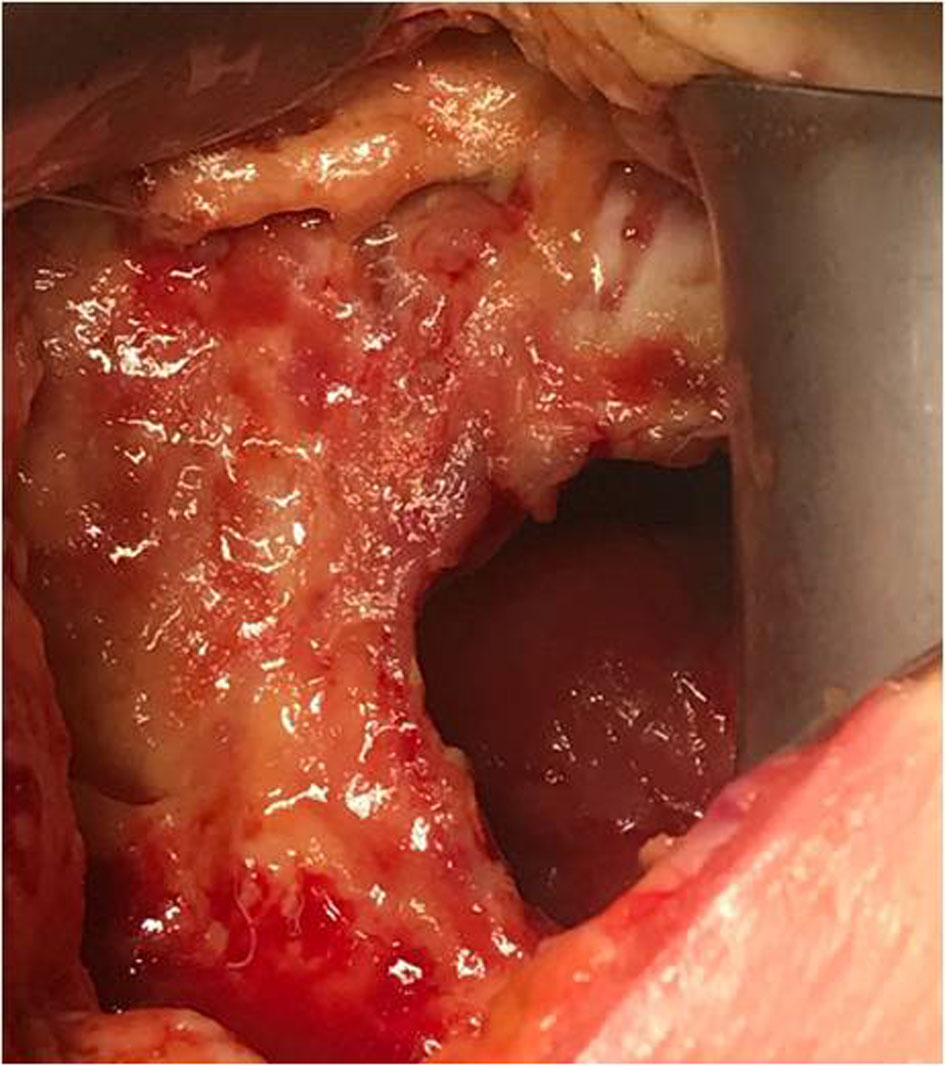 Figure 4. Posterior view from back with intraluminal view of ascending colon.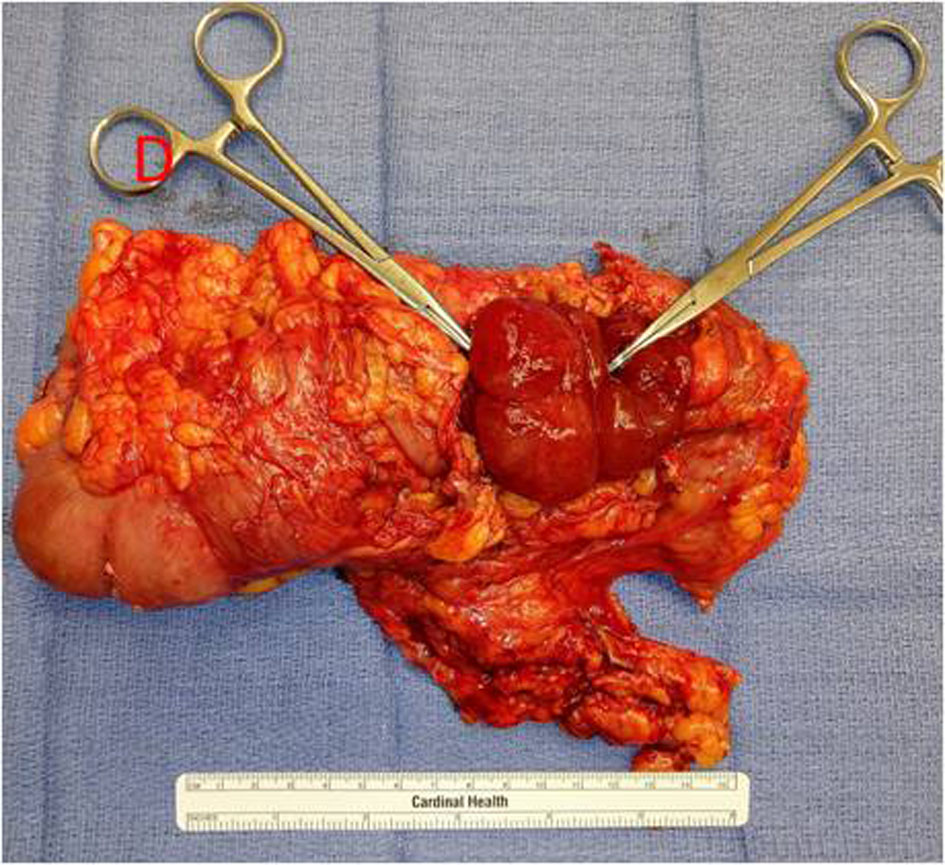 Figure 5. Giant colonic fistula with hemostats proximal and distal. Pathology of resected colon: suppurative inflammation and extensive necrosis consistent with NF, no mucosal abnormalities, diverticulitis, or malignancy. NF: necrotizing fasciitis.