Figures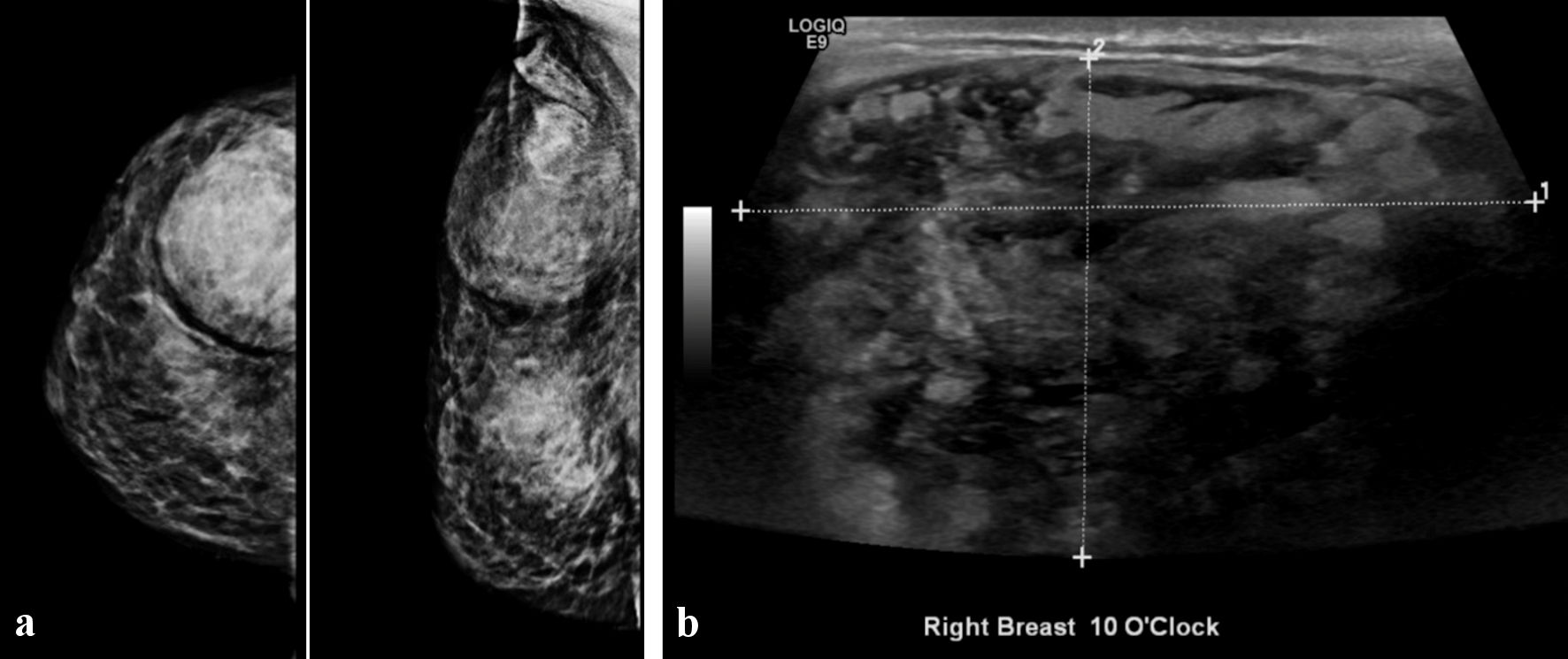 Figure 1. Breast imaging showing circumscribed oval heterogeneous high density mainly hyperechoic mass in the right breast at 10 o'clock. (a) Mammography. (b) Ultrasonography.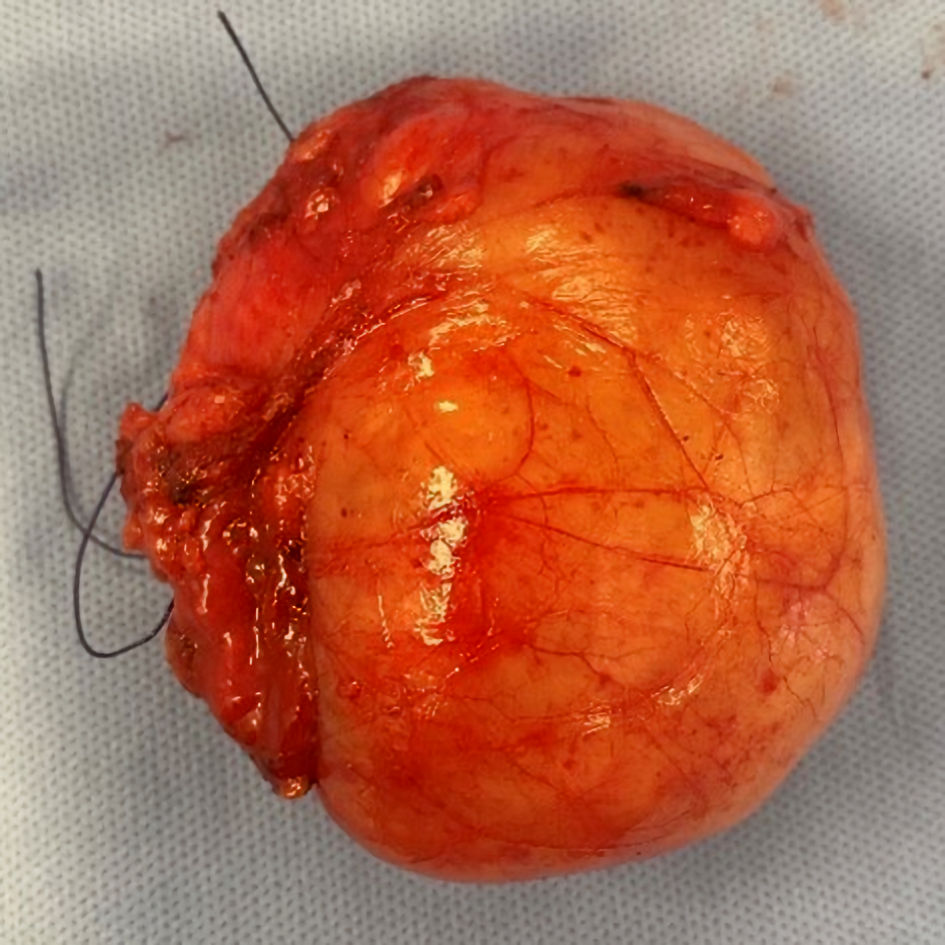 Figure 2. Image of the surgical specimen.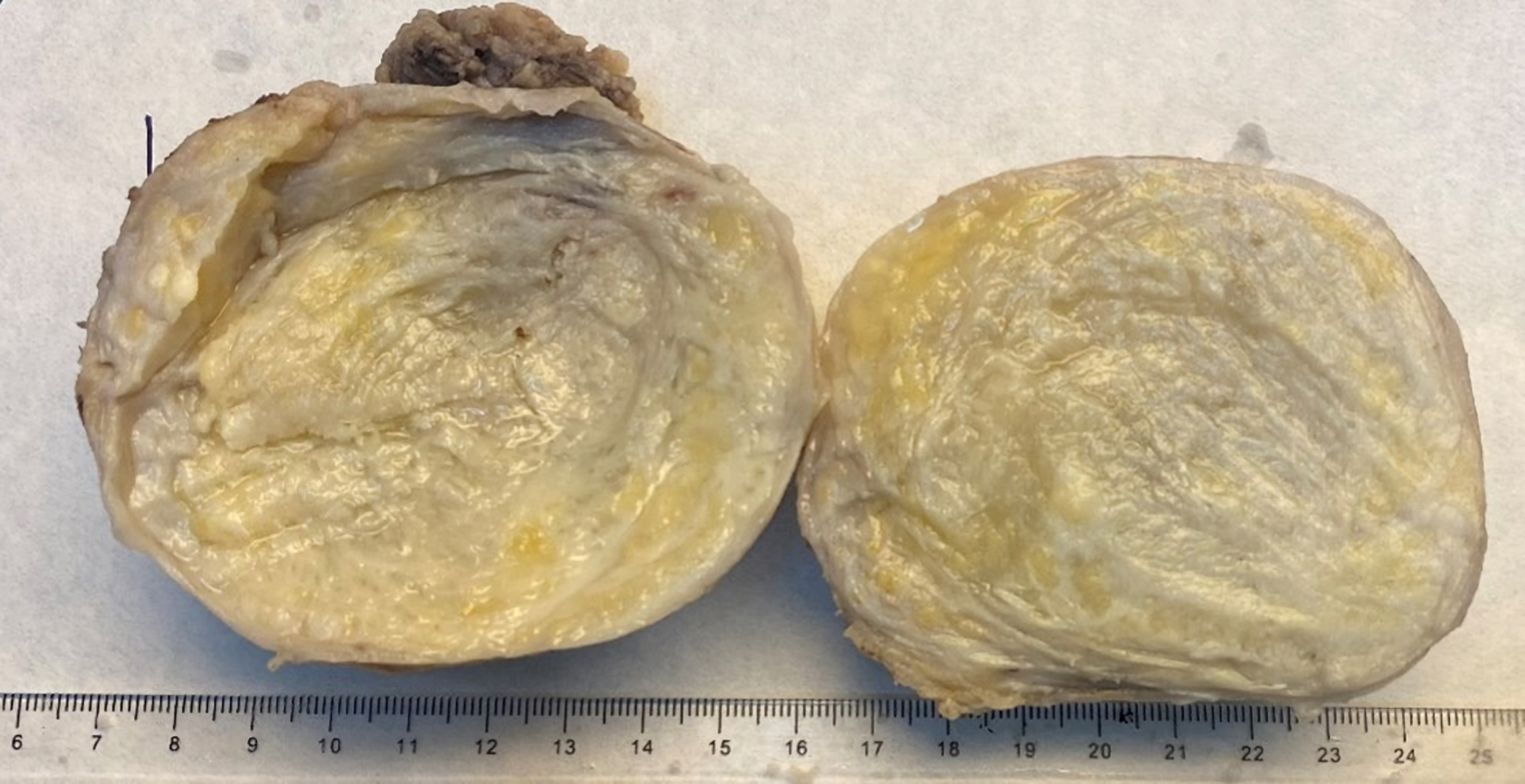 Figure 3. Cut section of the tumor showing myxoid material mixed with yellowish fatty component, and grayish white slimy solid central area.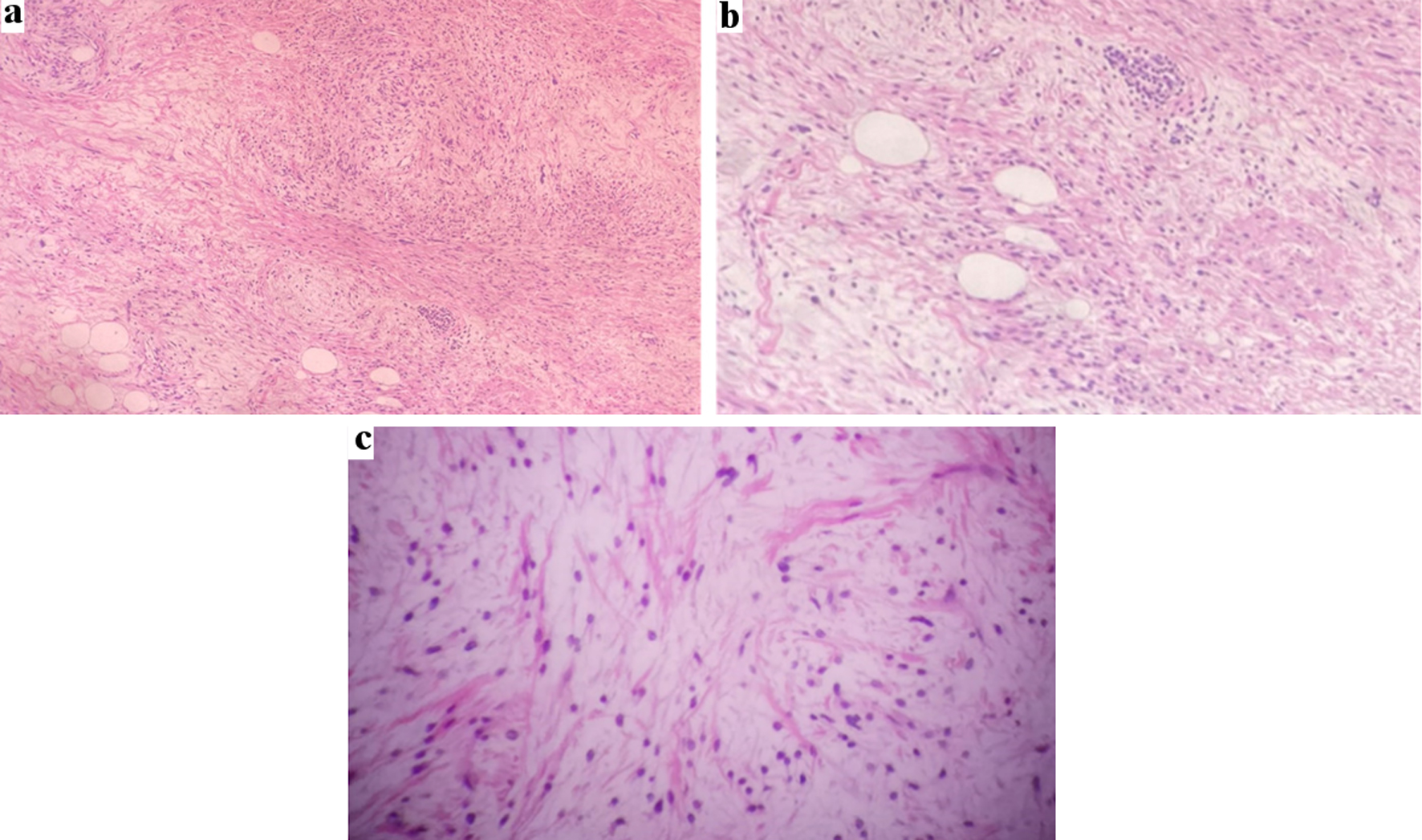 Figure 4. (a) Microscopic examination showing myofibroblastic spindle cell clusters and stellate cells interspersed with collagenous fibers, adipocytes, and myxoid areas. (b) Higher magnification scattered mild cellular pleomorphism with hyperchromatic nuclei. (c) Higher magnification, bipolar spindle cells arranged in intersecting fascicles in focal myxoid area.
Table
Table 1. Morphologic Variants of Myofibroblastoma

Variant
Description
MFB: myofibroblastoma.
Cellular
Dense proliferation of spindle cells, usually with infiltrative boarder.
Epithelioid
MFB composed exclusively or predominantly (> 50%) of epithelioid cells.
Deciduoid-like
Larger cells with copious eosinophilic cytoplasm, vesicular nuclei, with single or multiple prominent nucleoli.
Collagenized/fibrous
Highly collagenous stroma.
Infiltrative
Invasive growth pattern, entrapping surrounding glandular tissue and fat.
Lipomatous
MFB composed predominantly (i.e., > 75% of the entire neoplasm) of adipocytes.
Myxoid
Entirely or predominantly myxoid stroma in which spindle cells and stellate cells are embedded.
Mixed
Two or more variants coexisting in the same tumor.