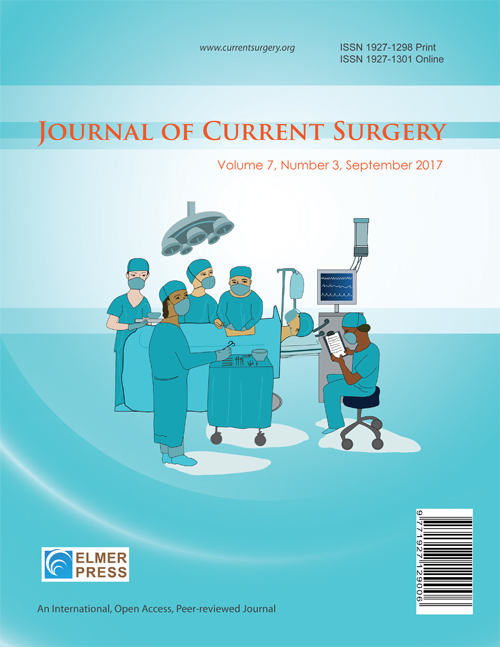 Editor-in-Chief
Paschalis Gavriilidis, MD, PhD, Hepato-Pancreato-Biliary and Oesophagogastric surgery, Imperial Healthcare NHS Trust Hammersmith Hospital, London, UK Read more...

ISSN 1927-1298 print  |  ISSN 1927-1301 online  |  Quarterly  |  Open Access  |  Aims and Scope

Indexed and covered by: Worldcat; Google; Google Scholar; PubMed (selected citations only); JournalTOCs.
Journal archiving and digital preservation: Portico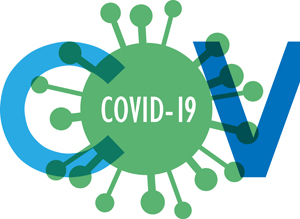 Let's Combat COVID-19 Pandemic Together
The COVID-19 outbreak presents the unprecedented challenge for world public and medical practitioners and health care providers. The Elmer Press Inc is herein to participate the combating COVID-19 through all possible efforts, as a clinical medicine publisher, we would facilitate the rapid and effective communication of management of this pandemic, we will consider submissions related to all aspects of this disease, including prevention, basic viral research, epidemiology, treatment, vaccine, fast screening, diagnosis, prognosis, etc. We will process such manuscripts in priority and publish them ASAP after peer-reviewed and accepted.
Collection of COVID-19 articles.
Featured Article


 

 

Image of the Issue

 

Predicting the Effective Dose of 5-Aminolevulinic Acid to Protect Humans From Renal Ischemia-Reperfusion Injury: A Study in Micro Miniature Pigs
In rodent models, 5-aminolevulinic acid (5-ALA) was shown to prevent renal ischemia-reperfusion injury, but the data did not allow estimation of the human equivalent dose (HED). Therefore, this study evaluated the renal effects of 5-ALA and estimated the HED in micro miniature pigs, which have a metabolism closer to that of humans. Full Text

A Rare Case of Anterior Chamber SF6 Gas as a Complication of Pneumatic Retinopexy

Pneumatic retinopexy is a surgical option for the treatment of retinal detachment. Although it is a generally safe procedure, it can be associated with a number of complications. We report a case of a 52-year-old man with a history of penetrating keratoplasty for keratoconus who underwent sulfur hexafluoride pneumatic retinopexy for a left acute rhegmatogenous macula-on retinal detachment. Full Text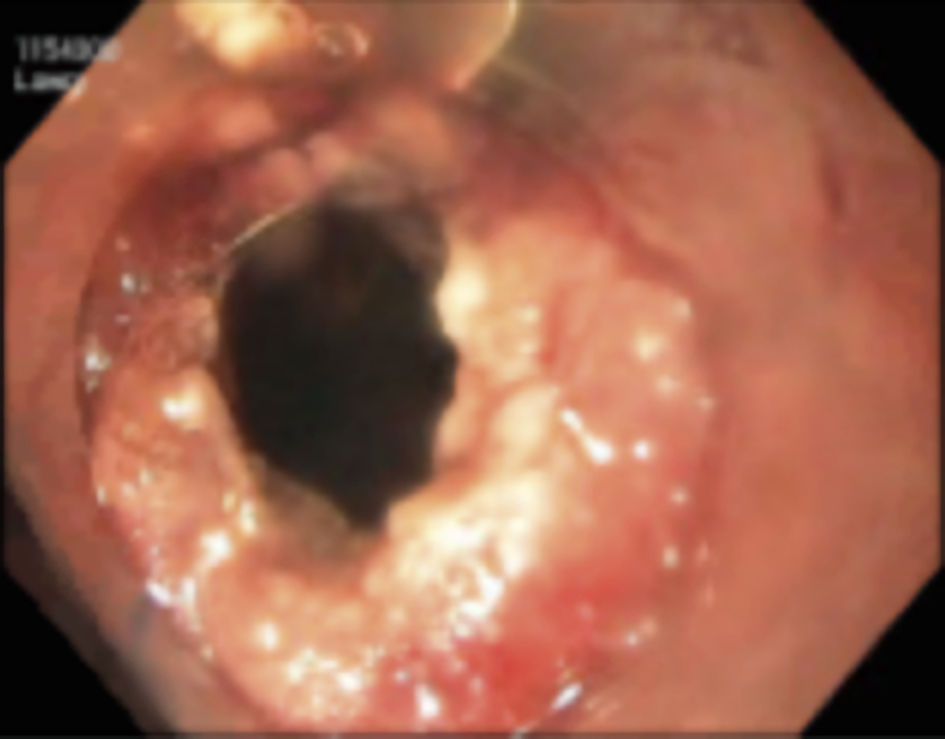 Treatment of Complex Extraperitoneal Appendiceal Abscesses Using a Single-Stage Laparoscopic Transabdominal Pre-Peritoneal Approach: A Description of Technique and Perioperative Care
Herein, we present a clinical case with extensive extraperitoneal collections secondary to misdiagnosed appendicitis, which was treated using a single-stage laparoscopic transabdominal pre-peritoneal (TAPP) approach, bypassing the need for additional interventional radiology procedures or open surgeries, which are the most commonly used approaches in similar cases. Full Text
Vol. 11, No. 1, Mar 2021
Table of Contents
Original Article
Case Report